A Colocation service with cloud-like scalability
A Colocation service with cloud-like scalability
By: Chad M. Cunningham18 Feb, 2020
Organizations with colocation or in-house data centers always face the challenge of infrastructure scalability to meet the increased demand. Unlike cloud computing where you can increase or decrease your infrastructure resources to match the business demand with a pay-as-you-go model, in a colocation or on-prem environment you are looking at huge capital investment in the form of hardware and additional real estate to expand your existing facility's footprint.
A Colocation Solution with cloud-like scalability
UnitedLayer's colocation solution comes with on-demand scalability where customers can burst into our secure private cloud for additional computing power during peak loads.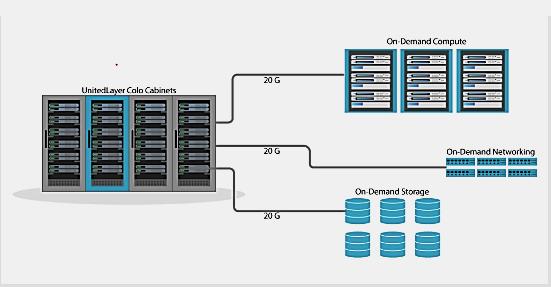 Customers can add additional storage, compute, and networking resources with just a click of a button, and it will be up and running in 15 minutes rather than the months typically required for traditional infrastructure design, procurement, installation, and turn-up.
Drive 60% reduction in Colocation and hardware cost
The on-demand scalability eliminates the need for organizations to over-purchase capacity for peak-loads and by doing so you can save up to 60% in colocation and hardware costs.
UnitedLayer's on-demand scalability solution is the answer for any organization that wants to take advantage of on-demand deployment, consumption, and speed time to market – but still, retain control over their infrastructure.
To learn how UnitedLayer's Colocation solution can help you reduce your data center cost while improving performance and reliability, visit us at www.test.unitedlayer.com/colocation