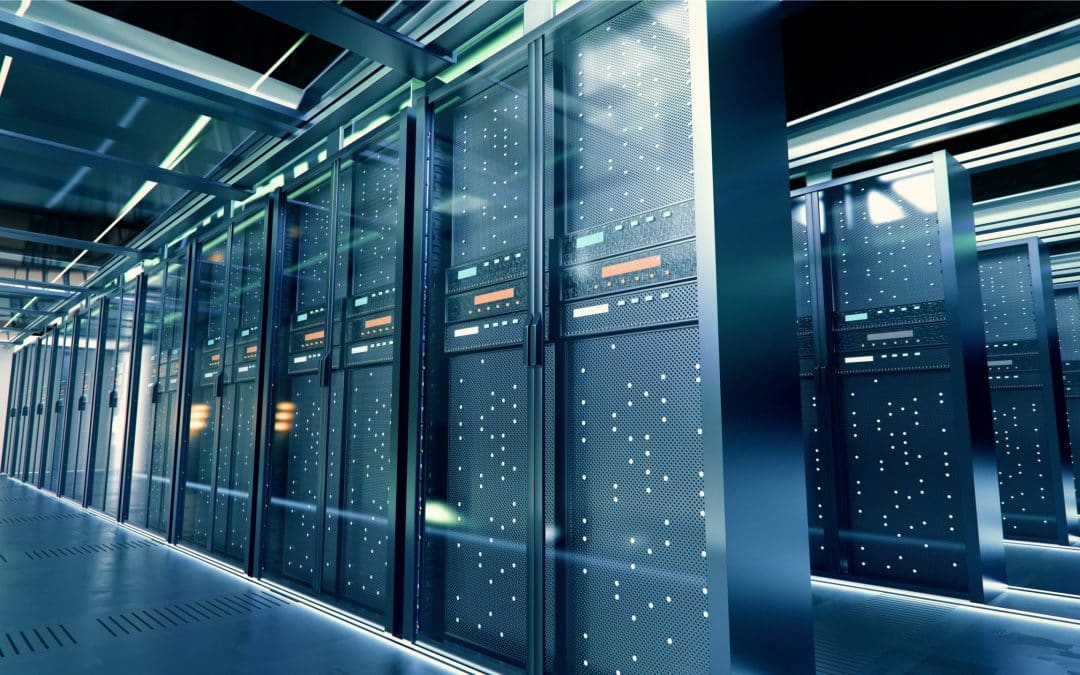 What is Data Center Infrastructure?
Data center infrastructure is a crucial element of the business strategies of many companies. Managed Services Providers (MSPs) and cloud-based developers require the rich connectivity options that only a data center's infrastructure can offer. However, with so many data center facilities, it can be tricky to decide which ones can provide superior services today and boost tomorrow's technological revolution.
The core physical or hardware-based resources and components that make up a data center – including all IT infrastructure devices, equipment, and technologies – are referred to as data center infrastructure. It's modeled and identified in a design plan that involves a comprehensive list of the infrastructure components required to build a data center.
A Data Center infrastructure may include:
Computers
Networking equipment (Routers or switches)
Servers
Storage
Security
Data Center management applications

An Overview of Data Center Infrastructure Architecture
The computational power, storage, and applications needed to sustain an enterprise business are all housed in the data center. All content is sourced or passed through the data center infrastructure, which is at the heart of the IT architecture. Performance, resiliency, and scalability must be carefully considered when designing the data center infrastructure.
What is Data Center Infrastructure Management (DCIM)?
The processes, guidelines, tools, and methodologies used for provisioning, governance, and overall management of data center assets and infrastructures are referred to as data center infrastructure management (DCIM). It offers a comprehensive approach for the operation and maintenance of an enterprise data center and includes information technology resources, including power, cooling, lighting, and physical infrastructure.
What is Data Center Infrastructure Efficiency (DCIE)?
Data center infrastructure efficiency (DCIE) is a metric for assessing a data center's power or energy efficiency. It entails assessing and measuring a data center's overall energy consumption, especially related to the energy consumption of IT devices and equipment.
What are the 5 Things You Need to Know About Data Center Infrastructure?
While most data centers will say that their systems are fully redundant, the terminology has become so muddled in recent years that their exact backup capacities may be unclear. The first thing to look for is the efficiency of the data center's uninterruptible power supply (UPS) systems. A dependable facility would have a comprehensive auditing policy to ensure that backup batteries are still ready to go.
UnitedLayer's N+2 redundant chiller configuration and redundant water sources ensure consistent temperatures are maintained throughout our facilities; also, our networks are at least 2N redundant, and they include numerous cabinet redundant panels, redundant UPS, an automatic transfer generator, cabs, versatile capacity, and high density (20KW).
Many data center cabinets were designed with lower power densities in mind than most current servers. However, significant transformations in server technology have changed the way facilities measure their power capacity over the last decade. Watts per square foot used to be the traditional unit, but data centers now calculate power density at the server rack level. Ten years ago, 4-5 KW per rack was considered average; today, that number is closer to 15-20 KW per rack in high-performance facilities.
For instance, UnitedLayer has guaranteed power density to support current and future technologies with 20KW and 2N power.
Any data center infrastructure evaluation should start with a thorough review of the Service Level Agreement (SLA). This agreement specifies the services that a data center promises to provide and the penalties imposed if it fails to do so. Uptime SLAs are important for consumers looking to secure their data and assets because they are legally binding documents.
UnitedLayer's G3 Private Cloud provides all the power of the cloud without the pain of running it, so your IT team can focus on tasks essential to the growth of your business. Also, G3 Private Cloud is a fully managed cloud by our team of experts 24/7/365 days with a 15 mins response time SLA. Also, we provide software-defined network, compute, and storage resources with 99.999% high availability N+M clusters.
Providing services via a data center can be challenging at times. Experienced IT personnel may lack the planning and expertise required to implement systems and develop networks within the data center environment. A facility offering skilled technicians who work together for migration and integration will help customers focus on services that benefit their businesses.
When problems develop, having remote hands staff available 24/7/365 to resolve issues quickly reduces the negative impact of downtime. These technicians are also familiar with the data center environment and can handle repairs and other emergencies more efficiently than external IT teams. With an excellent remote hands team in place, service-driven businesses like MSPs can focus more on developing new services instead of troubleshooting for their customers. Customers can use UnitedLayer to get a visual snapshot of all their devices in the colocation data center, track their output, and manage these devices without sending technical staff to the facility.
Understanding what goes on inside a data center is essential for any organization that provides services through that infrastructure. Customers have to know how traffic affects power and network performance to plan and determine how their assets are best deployed. This information is provided by data center infrastructure management (DCIM) software. Protection is also a significant concern in terms of visibility. Sophisticated DCIM systems make it easier to monitor properties and ensure that all equipment is where it should be at all times.
According to Gartner, "Data center infrastructure management (DCIM) tools monitor, measure, manage and control data center utilization and energy consumption of all sending IT-related equipment (such as servers, storage, and network switches) and facility infrastructure components (such as power distribution units [PDUs] and computer room air conditioners [CRACs])."
Meeting compliance regulations can be challenging without the right data center partner. With SSAE-18 certification incorporating controls & requirements and a robust infrastructure that is regularly audited, UnitedLayer has the unique ability to assist our customers in achieving SSAE18 SOC1/2, PCI, FedRAMP/FISMA & HIPAA compliance if needed.
Why choose us?
UnitedLayer provides the Colocation services from one of the largest data centers in San Francisco, USA, at 200 Paul Ave. Our long list of managed services enables enterprises to modernize their infrastructure and improve their responsiveness, resource utilization, scalability, and agility resulting in better customer experience and faster time to market.
With more than two decades of experience and a pool of experts in leading technologies – we enable enterprises, SMB's, government agencies, and start-ups to reap the maximum benefits from their multicloud investments.
To get a better insight into what else UnitedLayer has got in store, Sign up for a free demo today.