Disaster Recovery Solutions
ANTICIPATE, PREPARE AND MITIGATE
HIGHLY-CUSTOMIZABLE, FULLY-MANAGED AND SECURE DISASTER RECOVERY SOLUTIONS
Each day brings in new threats and possibilities of unforeseen breakdowns for technology infrastructures across any enterprise. The UnitedLayer disaster recovery solution enables enterprises to be resilient and respond to these critical situations faster and allows them to operate their business without any interruptions.
Our DR solutions are highly customizable, where customers can build specific Recovery Point Objectives (RPO) and Recovery Time Objectives (RTO) according to their business requirements. With on-demand scalability, you can add additional resources to meet the increased replication needs, this helps in reducing cost and improve business flexibility. UnitedLayer's DR solutions are highly secure and compliant to all the industry-leading compliance standards like HIPAA and PCI.
Methods Of Disaster Recovery
Active-Active
Get Active-Active Disaster Recovery solution for resiliency for mission-critical environments that require the lowest Recovery Time Objectives (RTOs).
An Active-Active offering hosts a hot site, which mirrors the processes and systems. The load is synchronously shared between the system and the site, which means that when disasters occur the backup is instantly available.
Active-Passive
Get an Active-Passive Disaster recovery solution that can be used for test and development when not in disaster mode.
An Active-Passive setup offers a warm site, which basically ensures that core processes are constantly backed up and available instantly when a disaster occurs, but the site may experience some delay. This is a lower-cost option suitable for secondary processes.
Active-Replicated
Applications that are not mission-critical and need not be recovered instantly can be stored in a cold site in an Active-Replicated setup. This is the most budget-friendly setup which can be used to store data that may not be accessed often but recovery times will take longer.

Peace of Mind
With a fully managed DR solution and 24×7 monitoring and alerts, you can rest easy knowing we are backing you up.

Scalability
Additional computing, networking, and storage resources on-demand to meet your increased replication needs.

Security & Compliance
Our DR solution comes with industry-leading security technologies to protect your valuable data from any external threats. The solution is also compliant to meet your industry compliance requirements.
Recovery Point and Recovery Time Objectives Of Your Choice
Avoid Business Interruptions
Failure in any part of your business process can translate to a loss of revenue, a situation no business wants to be in. With UnitedLayer's DR solutions, your business can mitigate these risks and minimize time to full recovery.
We provide a highly-customizable, scalable, and secure enterprise-grade DR solution to help your business to keep doing business—even during major IT outages.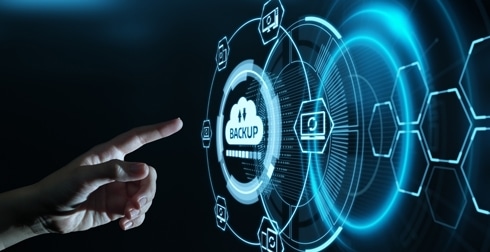 Meet Compliance Requirements
It's essential to start with compliance and then build a customized strategy for your data needs, including a recovery strategy to ensure the technology works as needed in a crisis.
In addition to providing an off-site, secure data center to effectively backup and recover applications and data, UnitedLayer also offers recovery objective targets, highly documented and verified testing processes, and 24/7/365 support from a dedicated team of disaster recovery experts. The result is that organizations in even the most regulated industries can achieve their recovery needs.